2021

23.1

Version 23.1 - March 4, 2021

2020

23

Version 23.0 - November 19, 2020

22.1

Version 22.1 - May 19, 2020

22

Version 22.0 - February 12, 2020

2019

21.1

Version 21.1 - May 23, 2019

21

Version 21.0 - February 22, 2019

2018

20.1

Version 20.1 - June 15, 2018

20

Version 20.0 - March 16, 2018

2017

19

Version 19.1 - September 29, 2017
Version 19.0 - April 5, 2017


2016

18

Version 18.1 - October 18, 2016
Version 18.0 - April 21, 2016


2015

17

Version 17.1 - October 20, 2015
Version 17.0 - May 5, 2015


2014

16

Version 16.1 - October 7, 2014
Version 16.0 - May 20, 2014


2013

15

Version 15.2 - January 22, 2014
Version 15.1 - October 7, 2013
Version 15.0 - June 7, 2013


2001
What's New in Oxygen XML Webhelp 20.0
Related Versions: 20.020.1
March 16, 2018
Version 20.0 of the Oxygen XML WebHelp is the latest release for the modern web publishing system. This release includes a variety of improvements to help make your WebHelp output even more responsive and intuitive for your audience.
WebHelp Responsive Publishing
Publishing Templates
Oxygen version 20 introduces the
Oxygen Publishing Templates
. They define all aspects of the look and feel (layout and styles) of the WebHelp Responsive output. These templates represent a
customization package
that you can easily share with your team. It is designed as a self-contained package stored either as a ZIP archive or as a folder on disk.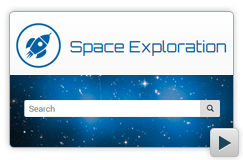 Built-in Publishing Templates Gallery
Oxygen comes with a built-in
publishing templates gallery
, available in the
Templates
tab in WebHelp Responsive transformation scenarios. You can easily find the template you want by using the filtering options and the template preview images.
User Defined Publishing Templates Galleries
If you define multiple Publishing Templates then you can organize them into a gallery, a folder containing multiple publishing templates, to easily share them with others. The WebHelp Responsive transformation scenarios now include a
Configure Publishing Templates Gallery

option in the Templates tab
allowing you to specify directories where your custom templates are stored. The templates stored in these additional directories will appear in the preview pane.
Topic Table of Contents Component
A table of contents component displaying links to each section within the current topic can now be included in the topic page. The section corresponding to the current scroll position is highlighted. You can use the
webhelp.show.topic.toc
parameter to specify whether or not this
table of contents component
will be visible.
Highlight Image Map Hotspots
Image map hotspots are highlighted when you move the mouse over the image.
Improved Default Layout
The
default layout of the WebHelp Responsive output
was improved to make it easier to browse your documentation. The main publication table of contents component was moved to the left side and you can use it to find specific topics and then the new topic TOC component that appears on the right side of each topic page helps you to navigate through the major sections of that topic.
Control the Initial State of Collapsible Elements
Display Images
For the responsive images that are displayed with a smaller dimension than its original size, you can click the image to enlarge it in a popup window.
Responsive Videos
If you have embedded videos in WebHelp Responsive output, they are now resized automatically according to the size of the browser.