2024

5.1

Version 5.1 - April 19, 2023

2023

5.0

Version 5.0 - May 25, 2022

2022

4.1

Version 4.1 - July 12, 2021

4.0

Version 4.0 - March 4, 2021

2021

3.0

Version 3.0 - July 3, 2020

2.0

Version 2.0 - February 12, 2020

2020

1.1

Version 1.1 - February 22, 2019
What's New in Oxygen Content Fusion 5.1
Version 5.1 of Oxygen Content Fusion is a minor release for the innovative collaboration platform that is designed to improve any documentation review process. The main focus of this release was to integrate the latest changes brought by Oxygen XML Web Author version 25.1.0 into Content Fusion's visual editor and to enhance the security of the platform.
Visual Editor
Oxygen XML Web Author
is used as a component to provide the visual editing in
Content Fusion
and it was updated to version 25.1.0. Some of the most important additions to Web Author 25.1.0 are listed below. For all the details, see
What's New in Oxygen XML Web Author 25.1.0
.
IME Support Improved
The support for Input Methods Editors (IME) for non-Latin languages was improved in terms of stability and performance.
Precise Presentation for the Surround Differences in the File Comparison Tool
The file comparison tool now better identifies and presents the differences produced by the surround edits. For example, it recognizes when a piece of text is marked with a <bold> tag and the comparison tool will only highlight the additional tags.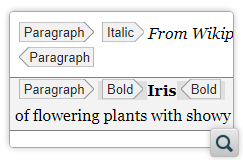 Order Block Elements With Keyboard Shortcuts
You can now easily move block elements up or down on the same hierarchical level by using the Alt+UpArrow or Alt+DownArrow keyboard shortcuts.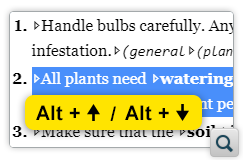 Image Maps Now Support Images Referenced Using Keyrefs
Image maps can now be edited when the image is referenced using a keyref.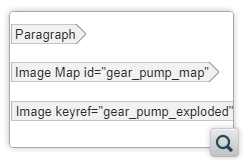 Component Updates
Deprecated Protocols (TLSv1 and TLSv1.1) Disabled
Support for the deprecated protocols (TLSv1 and TLSv1.1) has been disabled.
Third-Party Libraries Updated to Help Reduce Security Risks
Various integrated third-party libraries were updated to help reduce security risks.
Bug Fixes and Enhancements
Various bug fixes and other security enhancements were implemented.