Oxygen Add-ons Support
Oxygen provides a framework and plugin deployment support that allows frameworks and plugins to be automatically discovered and installed from a remote location.
Two Types of Add-ons are Supported:
Framework

- a collection of files (CSS stylesheets, XML schemas, transformation scenarios, specific actions, and more) that provide custom functionality for a specific type of document. Note that frameworks that you install through the add-ons system are read-only.

Plugin

- a software component that adds extended functionality using a series of extension points provided by Oxygen.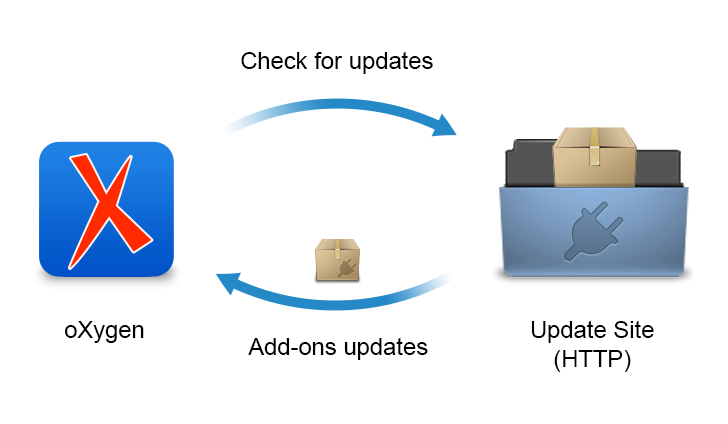 The following link provides a collection of plugins deployed as add-ons, including the Add-ons Packager plugin. This plugin provides a quick solution for packing your frameworks or plugins as add-ons: https://www.oxygenxml.com/InstData/Addons/optional/updateSite.xml.