XML Author
Visually Edit XML Documents
Publish in a Variety of Formats
Use DITA, DocBook, or Other Frameworks
Collaborate With Team Members
Connect to CMS, WebDAV, and FTP
Validate and Transform XML Files

Visual XML Editing
Visual XML Editing
The Author mode of the oXygen XML Editor demonstrates a productive way of authoring XML documents, similar to a word processor.
The visual layout is CSS-driven and the set of editing actions is fully customizable.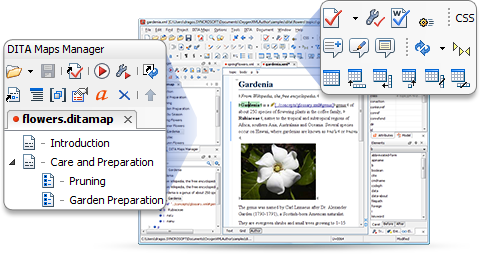 XML Single-Source Publishing
XML Single-Source Publishing
oXygen is the most efficient solution for implementing XML single-source publishing and content re-use.
The main XML publishing formats are supported out of the box: DITA, DocBook, TEI, XHTML.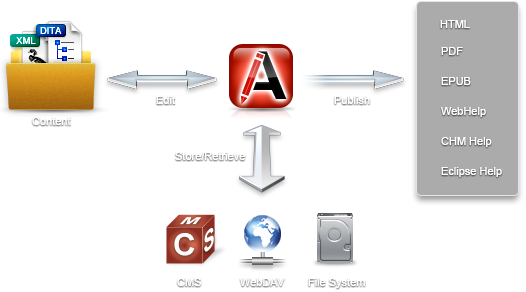 Collaboration
Collaboration
The content can be stored and accessed on a SVN Repository or a WebDAV-enabled CMS.
Third-party CMS connectors are also available: RSuite, Astoria, XDocs, Vasont
Collaboration tools include:
Change tracking
SVN client
XML diff and merge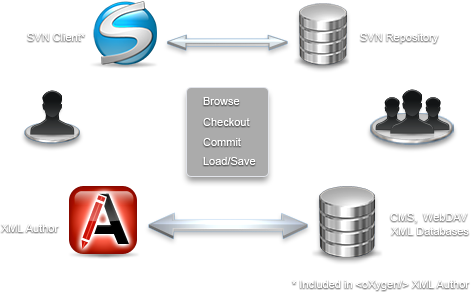 XML Publishing Frameworks
XML Publishing Frameworks
Besides the bundled frameworks, oXygen can be customized to handle any XML format.
The customization developers can package CSS files, XML schemas, catalogs, and Java implementations of the oXygen API into new XML-editing frameworks.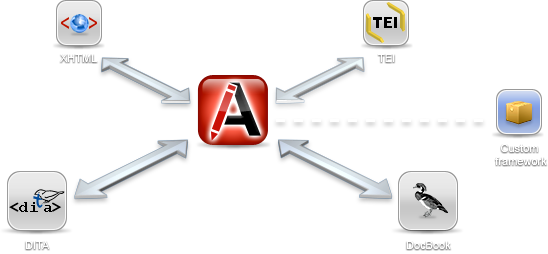 Extensibility
Extensibility
Authors can enhance the built-in XML publishing frameworks provided by oXygen, or create their own frameworks and use them throughout their organization.
Once a configuration is created, it can be deployed to other oXygen installations to impose a standard editing environment for an organization.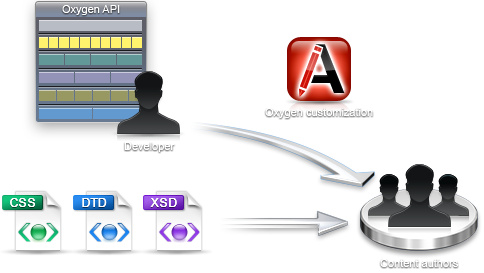 XML Database Connectivity
XML Database Connectivity
oXygen can browse and open resources from a variety of XML data sources, including:
eXist
MarkLogic
Oracle Berkeley DB XML
Documentum xDB
Microsoft SQL Server
Oracle Database
IBM DB2 Pure XML