I spend a lot of time bouncing between
Author Mode
and
Text Mode
. In
Text Mode
, the editor automatically displays the XML text
wrapped
across the screen (so it takes less space horizontally).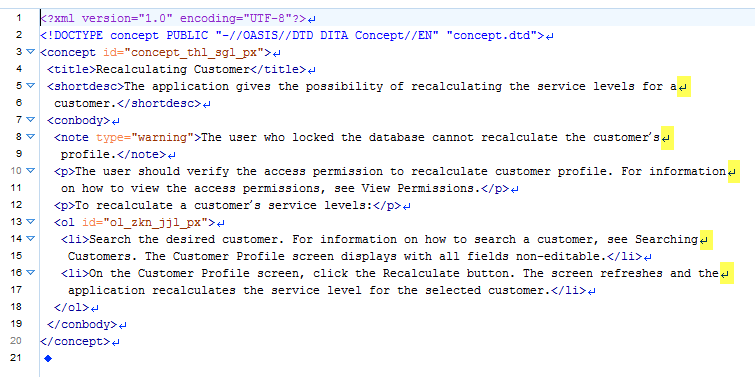 This makes it difficult to see the
staggering
of the correct XML indentation - which is somewhat annoying.
Is there a way (a setting perhaps) to turn off wrapping, so I can easily see the
staggering
- so it looks like this?

Thanks,
Chris Boorman.