To start the content completion you just have to press ENTER. This presents the list of elements that can be inserted at the caret position.
For simplicity the additional views: Attributes, Entities, Elements have been collapsed to the right side of the editor.
The toolbar contains the specific TEI actions.
Note the location tool-tip near the carets.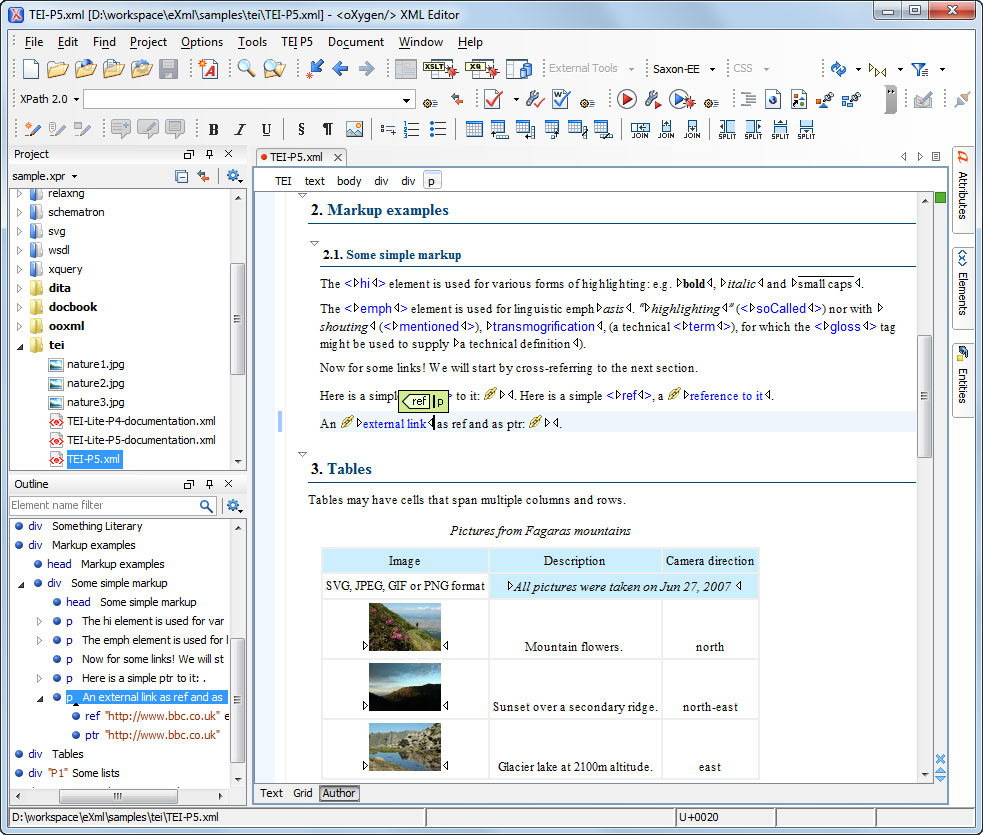 Other screenshots:
WYSIWYG XML Editor
Document Type Toolbar Customization
XML Grid Editor
Oxygen XML Editor in Japanese
The Tree Editor
Oxygen XML Author
WYSIWYG DITA editor
WYSIWYG DocBook editor
WYSIWYG XHTML editor
Visual XML Schema Diagram Editor
Visual XML Schema Editor
Logical Model View
Visual Relax NG Schema Editor
Logical Model View
XML Diff
Comparing Directories
XML Schema Documenation in HTML format
XSLT Editor
XML Schema Documenation in HTML format
Database Perspective
Documentum CMS Support
SVN Client
Editing OOXML files
Comparing OOXML files
Editing ODF files
ODF file templates
Comparing ODF files
EPUB Editor
Comparing ODF files
A Custom Layout for Views
A Custom Layout for Editors
Print Preview
XSLT debugger perspective