Status information generated by the Schema Detection, Validation, Automatic validation, and Transformation threads are fed into the Information view allowing you to monitor how the operation is being executed.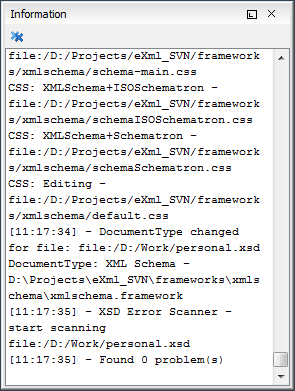 Information view messages
Messages contain a timestamp, the name of the thread that generated it and the actual status information. The number of displayed messages can be controlled from the Options panel.
In order to make the view visible go to menu Window > Show View > Information.