In the scenario Filters tab you can add filters to remove certain content elements from the generated output.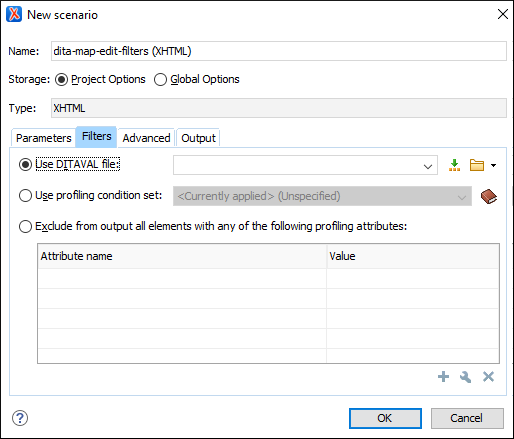 Edit Filters tab
There are three ways to define filters:
Use DITAVAL file

- If you already have a DITAVAL file associated with the transformed map you can specify the path to it and it will be used when filtering content. You can find out more about constructing a DITAVAL file in the DITA OT Documentation topic.

Use current profiling condition set

- Allows you to use the currently active profiling condition set.

Exclude from output all elements with any of the following attributes

- You can configure a simple list of attribute (name, value) pairs which when present on an element in the input will remove it from output.